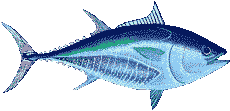 Blue Fin Tuna
Season: July - October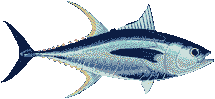 Yellow Fin Tuna
Season: July - October

Bonito
Season: July - September
Sea Bass
Season: June - September

Blue Fish
Season: Year Round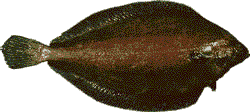 Fluke
Season: May - September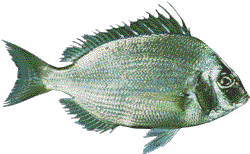 Scup
Season: May - September
Cod Fish
Season: Year Round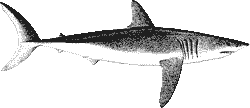 Various Shark
Season: Year Round
Information on this website is offered for personal NON-COMMERCIAL USE without warranty, or with testament of accuracy. Clients must arrange to be at a designated pick up area that is next to the water. Please call for details. All prices are subject to change without notice. Please call with specific pricing questions. Rachael M. Charters and their crew are not responsible for acts of; weather, nature, fish behavior, or any other acts of "god" or "nature".
NOAA buoy data RSS feed and some website images obtained from noaa.gov all rights reserved. God bless NOAA and god bless America. marineweather.net all rights reserved, and one of the best sites I have found ever. It is clearly a testament to man's want and ability to do good in the world and comes without bias, advertisement, or even an "about" page. It lives to serve NOAA sourced weather forecasts and assets in aggregate, for the eastern United States. It is used with the sincere expression of forgiveness, and not with permission, for not with a lack of trying. I wish to thank the person(s) responsible for this gift. Thank you.
capecodtimes.com RSS source from Cape Cod Times - GateHouse Media, LLC. All rights reserved. capecod.craigslist.org/sss RSS feed for private personal use from craigslist.org a public company with a unique public service mission, all rights reserved. We love you cl. Live Web Cam from town.barnstable.ma.us, all rights reserved. USA Love List from USA Love List, all rights reserved. Thank you to all.